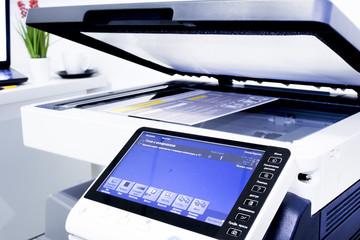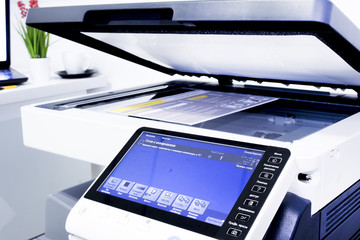 Copiers have been evolving with the digital transformation all over the corporate world. Copiers have always been a reliable office machine even before their digital makeover. However, some businesses these days still think that having their own copier in their workplace is not worth the investment. This is nothing but a huge misconception.
There are a lot of copier lease Wichita dealers that negotiate extremely flexible terms, regardless of business size- small or big. Copier leasing started becoming a thing in many cities all over the world because it is so much easier for workplaces to have owned an updated machine than spending a large amount of money in purchasing outrightly. Leasing is the most ideal way to make that possible, especially for startups.
What exactly makes copiers in workplaces so advantageous? Here are the following reasons:
Convenience in Productivity
Gone are the days when businesses could still afford the time, money, and energy to run printing errands towards the print shop down the street. Everything is fast-paced and every penny is worth a lot– true to whatever business you are in. Having a copier not only eliminates this exhausting errand but also makes the entire office workflow smoother as well.
Copiers can serve as workstations, an upgrade that definitely puts down the old machine's reputation. It means that people in the office can perform a lot of tasks with just this one machine. Faxing, scanning, copying, and file storing to name a few can all be done in this single workstation. On top of that, these tasks can be performed all at the same time.
In print shops, you will have to wait for your turn. It is not even guaranteed when you will get everything done. Having your own copier at the workplace can give you a definite answer as to when your errands are completed. That is because digital copiers are inherently speedy in performance and of course, it is all yours to use.
Convenience in Connectivity
Copiers have a wide range of choices for connection. Yes, you can connect multiple devices, applications, and systems to this machine. You will no longer have to worry about not being able to bring your flash drive. Anyone can access your cloud through the machine; you can even open your email through the machine too.
Should you ever want the machine to have access to your files without having to move a bone, you can connect your smartphone or laptop through Wi-Fi. You can also use the same devices as a remote control to perform the tasks remotely right from your desk where you could get started on other important business tasks.
Another thing about this wide-range selection of connections is that those who may be out of the office can access the services of the copiers too. Let us say the people in need of the machine are on fieldwork but suddenly they get a client call asking for documents to be faxed. Of course, that calls for immediate action, yet it is a lot of work and time-inefficient to still have to travel back to the office just for that.
With the many options for remote access, these on-field people can just use their smartphones to send the documents. That does not even require a lot of effort and can be done as quickly as possible. No clients are waiting for their requests because time is always of the essence when it comes to these things.
Copiers do not just make work easier for the people in or out of the office. The machines also ensure that the quality of service given the clients is fast and convenient for all. Also, copier leasing deals are so flexible that all of these could be enjoyed by even the smallest of businesses in the game. After all, every business deserves automated assistance.