Printers are known for in-demand use everywhere. They are highly expected to be accessible always as owning one aims for convenience. However, occurring problems lead to first-hand frustration.
It would probably drive you to contact the repairer at once. As users of the device, you should have an equal share of actions to take in maintaining it. This should not only constitute the knowledge of using it but also of how to fix its simple problems.
Here are some of them:
The printer is giving you the cold shoulder
Before digging deeper into introducing other solutions, take note of their basics and must-haves. If it is unresponsive, you should check on the following:
Make sure that it is turned on, and check the light indicator.
Make sure that there is enough paper and ink.
Make sure that all the wires and connections are working and effective. To check, you may use the substitution method using the cables from a different printer.
The printer is not doing its task
There could be lots of reasons why your printer is not printing. The most known solution to this is the basic printer restart that would be effective if ever there was just a technical glitch problem.
Watch out for the error pop-up messages or light indicators. Also, it is undeniable that cables are much more reliable than Wi-Fi when it comes to printing. It could be the solution.
Make sure that you have also checked the settings, especially the name of the printer you are using.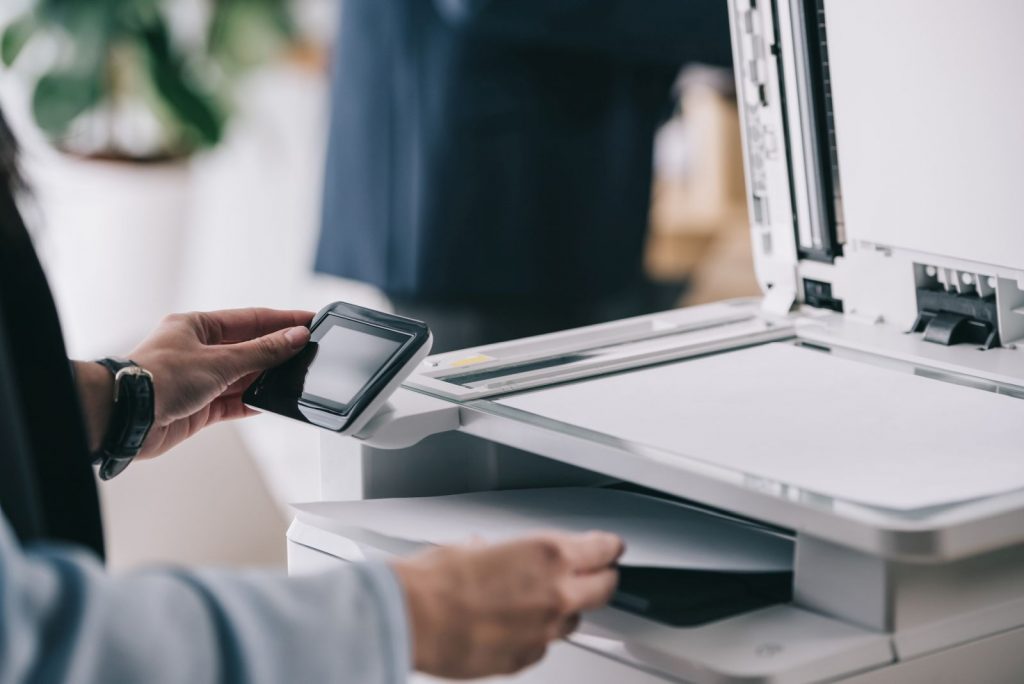 The printer outputs bad quality
Don't freak out just because your printer has been giving you nothing but a bunch of faded, unaligned texts and images. The only thing you need to do is to clean the print heads which is an available feature of printers. You just have to be patient in waiting until the printing test page is once again looking good.
Printing extra blank sheets
The possible reasons for a print of an extra blank sheet every time you print a document are the following:
Printer settings
Corrupted Printer Driver
Outdated Printer Driver
Check each of the pointers on the list. Reinstall an updated version of your printer driver.
Clogged Print Head
Print head clogging can be a result of your printer getting stocked for ages without being used. This would cause lighter parts on your printed document, and some, none of the ink could reach the paper at all. This calls for cleaning or an actual unclogging.
Never-ending haunt of paper jams
Deducing that the cause of often paper jams is due to loose hardware is not a bad thing. Still, you can also check the paper tray of your printer. Make sure that the papers are fitted, stacked and nicely aligned.
Printing queue overload
Once the documents are printed, the queue should be automatically cleared. Due to connectivity issues or clicking print, numerous times overloads your queue. The best thing to do is to secure the document, and then restart your printer. Clear your queue and enable the Print Spooler from windows services.
Slowed Printing Speed
First, you must be aware that the printing speed could not be a problem. It could be because the printing standards for quality are high that's why it takes time.
They become a problem once identified that it is due to outdated software and connectivity issues. Switch to updated drivers and reliable connections whether it could be the internet or the cable.
Not printing from a mobile source
Always check for software updates on the apps that you use to connect with the printer. It could be a problem with the internet or the wireless access point. Make sure these features work well on both ends.
Unmet printing expectations
Never forget to check on the print preview to see the final output. There are a lot of options you may find on the settings to adjust its looks just as fitting them properly on pages.
When dealing with an excel sheet, choose the cells you want to include. When it comes to printing multiple photos, don't worry about one by inserting them into a document. Select everything you want to include and click print using the right-click options preview.
Above all, it is important to always check the manual. In some instances, there are troubleshooting sections that would lend you some help with these problems. If the first aid solutions stated above do not work, then it is time for you to call for help from an expert.
If you plan to get copiers for your office in Wichita, you can opt to buy copiers or lease copiers in Wichita. We can give you the option to get the copier that you want. You can contact our local copier leasing services department in your location.
If your Location is around Wichita, you may call us at (316) 854-4230, our personnel for copier leasing in Wichita will assist you. If you are also looking for copier repair services in Wichita, you may contact our copier repair personnel at the same number.