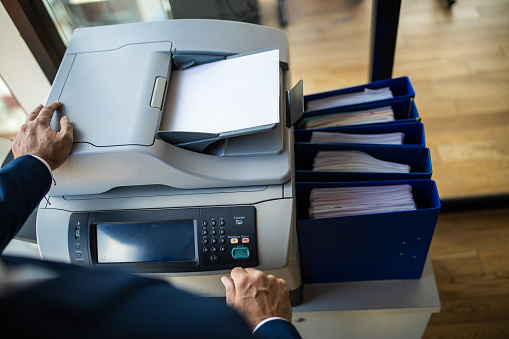 Copiers and printers are vital components of companies and businesses. They needed it to accomplish their day-to-day needs. Employees use these to increasingly deliver their tasks effectively and efficiently. Because of this, it became more popular in the business industry and its demand became higher. Multifunction printers or copiers are preferred since it has varied functions and its price is a great deal. Some of its functions are scanning, faxing, and printing. Aside from knowing its functions, it is better if they would know its specifications as well to know how it benefits their company. In this way, they can assess the points of improvement of their machines. There are copier leasing companies that will help you find a suitable business copier for you. One of these is Copier Leasing Services that is known for well-customized copier lease deals. Before that, know first why your business copiers should be easy to handle.
The need for easy to use copiers
The business copiers you should avail must not be complicated to use. Employees should feel like they do not need a degree or undergo training to be able to operate it. Available in the market today are easy-to-use machines that mixed technological simplicity with multifunction usability. The design is meant for overall operational productivity.
How business copiers today is different from yesterday's
Due to the advancement of technology, copiers today have evolved to be much more complex and beneficial to use. It has transitioned from being a machine that only copiers to a multifunctional device that copies, scans, and faxes. Relatively, doing an upgrade is a must to keep your business working effectively. Today, business copiers now have intuitive user interfaces with a sizable touchscreen that can be used as a smartphone. The intuitive interface means that it works the way the user would expect. In creating this, the designer must know and study the thought process of a user. Moreover, for leading-edge copiers, their interfaces are customizable. It means that it will allow you to streamline the user's process by installing shortcuts. For example, if the user frequently sends scans to a group, it will create a button that will automatically send your scans to that group. Moreover, it will show your preference and design choices like size buttons. They can also customize the design to match their workflow and increase their efficiency by creating buttons for repeated tasks.
Another feature of modern business copiers is that it allows users to access cloud applications. It means that once they log in, they can access documents directly from the copier interface because of their cloud applications. Moreover, the ease of use is due to its ability to access the unit from mobile devices. It allows the user to do certain functions like print and scan on the go when they are in a meeting or their workstations. Some innovative models support flexible work setup and include internet access for increased productivity and efficiency.
Aside from all the specs mentioned, modern copiers also have enhanced security. With this, the copier will only allow authorized users to access the device. Employees will need to input a PIN or swipe a card to use it. The security will also help the company to prevent the distribution of confidential data. Such a feature will also help them to be hacked.
If you are in Wichita and you are looking for a Copier in Wichita for your business, you may contact Clear Choice Technical Services in Wichita. You can ask about Copier Leasing Services in Wichita, Copier rental services in Wichita, and Copier Repair in Wichita.
All the mentioned specifications are important to consider when looking for the most suitable business copier. Copier Leasing Services promises its clients the most credible and reliable customer copier lease deals as well as a wide variety of business copiers models. They are always open to quotations and inquiries.