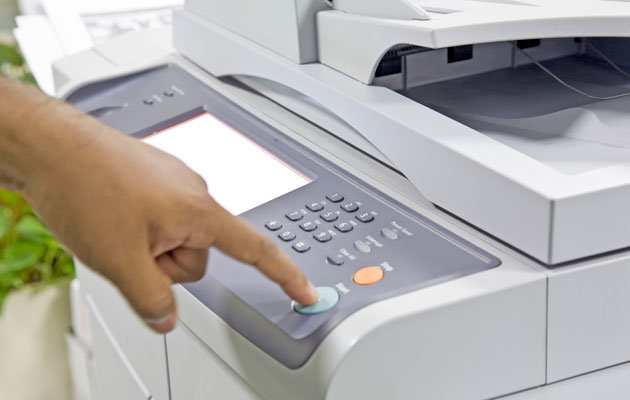 Not too long ago, color printing may have seemed too complicated or expensive for a lot of businesses to consider. Mailings that are fully colored took time to make and it required investments in high-end equipment. They also added a lot of additional steps to the production process that ultimately inflated cost-per-piece. Times have changed. There are advances in printing technology that have made color the preferred option for businesses that want to create a more engaging customer experience.
By incorporating vibrant, personalized messaging in each statement, notice and invoice you send, you are able to turn a once rudimentary engagement, sending transactional mail, into a chance to earn customer trust and deliver value. You can even unlock new revenue opportunities by adding targeted upsell or cross-sell offers directly on statements. On top of that, digital printing technology now improves efficiencies in the mail center.
This enables copiers to make high-impact color documents at lower per-page costs as well as decreased overhead related to inventory management, postage, production, and mailing. A printing job that once required a room of printers and a full staff of specialists to make can now be completed with a single printing operator and system. It can be done at higher speeds and quality than ever before.
Here's how color printing can help your business print transactional mail easier, faster and for a better return on your investment and can increase your sales:
Colour is cost-efficient
High-speed color printing was once considered out of reach for a lot of print and mail operations. That is because early color toner printing technology was inefficient in producing high-quality statements. Today's digital printers are optimized for speed, maximum throughput, and a higher-quality printer. As a result, the cost of printing in digital color is a fraction of what it was more than 10 years ago. That only stands to improve as high-speed continuous feed color printers become more efficient and sophisticated.
The printing systems today have pre coated paper in areas only where color ink will be applied. That means that you are able to achieve a high-quality print even on standard stock paper. Additionally, enterprise printing systems are able to reliably print color documents at fast speeds of up to 600 feet per minute, or monochrome documents of up to 800 feet per minute. You can produce more mail in less time. That gives you the ability to create thousands of colorful customer statements with minimal impact on your bottom line.
Color is simpler.
Color statement printing involved separate pre-printing work, which prolonged overall production and introduced waste into the process. You might have also needed a lot of systems and lots of material, which consumed floor space and ate into your operation's budget. That is no longer the case. The digital printing systems that are available now can merge monochrome and color printing into a streamlined process through one system. That means your transactional mail can be sent without any delay and without consuming a lot of your budget.
Color is integrated.
Digital printing systems are highly modular, and they can be integrated with other mail finishing and insertion processes for a more optimized mail center. Because of this, printing rich, colorful transactional mail is a more efficient process from end-to-end, whether you are printing one or thousands of mailpieces. In the past, you may have had to make marketing inserts separately, only to integrate with your transactional documents at assembly. Today, you can make fully integrated transpromo messaging on-the-fly with a single printing platform, consolidating efforts and costs into one efficient end-to-end process.
If you wish to own a color copier, you can contact your local leasing company. For example, if you need a copier in Bridgeport, you can contact Wichita at (316) 854-4230. They can help you with copier lease in Wichita, copier rental in Wichita, and copier repair in Wichita.