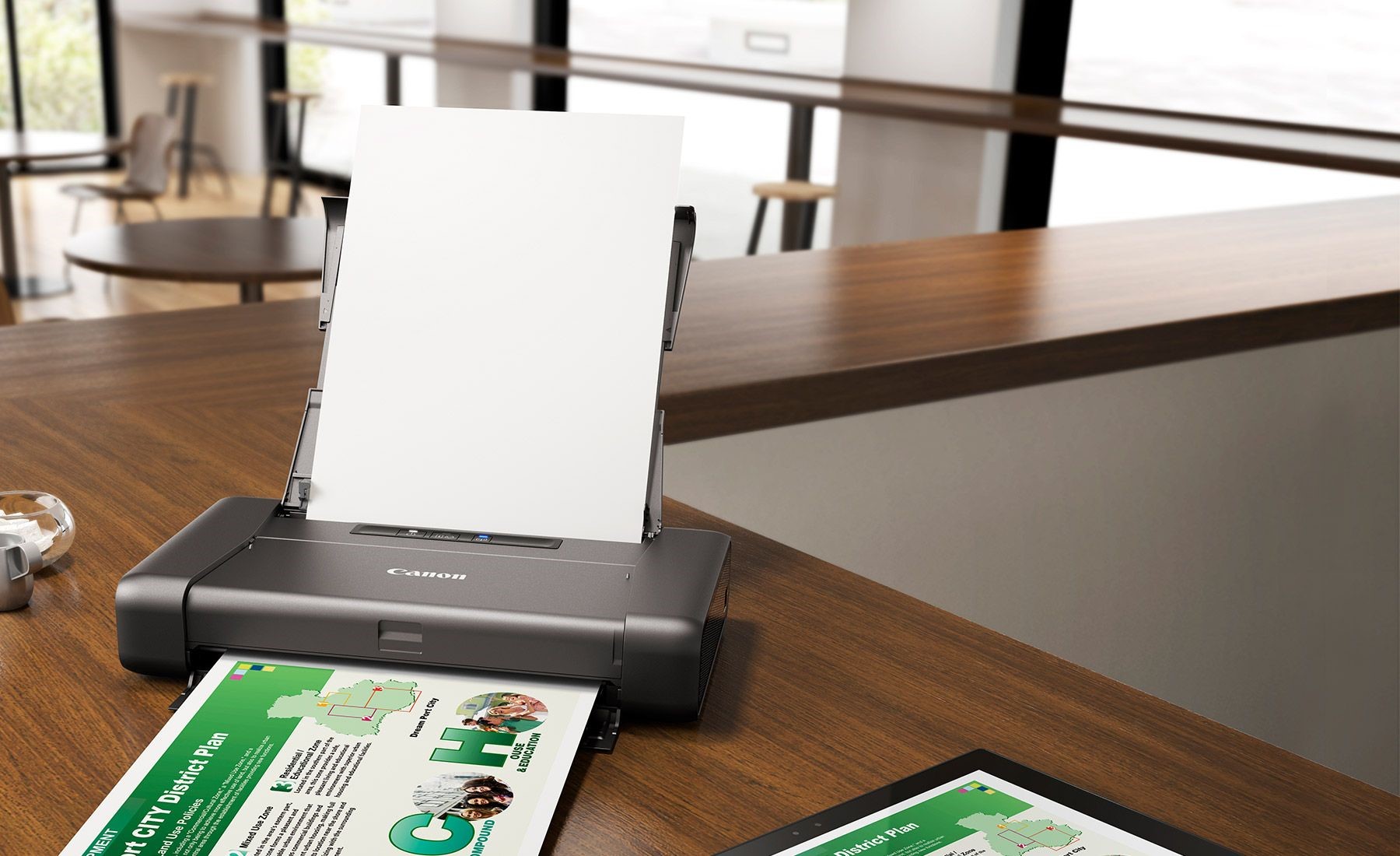 If you were to evaluate the overall output quality of other printing devices that you see in the market, you would find that they perform better with documents and text than photos. The logic is that there is no need for mobile printers to be good at printing photos. Canon, however, does not think so, which is why the Canon PIXMA iP110 specializes in photos. If you want to print photos on the go, you won't find many devices better than Canon PIXMA iP110. If you print text with this device, the best that you can hope for is laser quality.
This device prints photos so exceptionally on the back of its maximum printing resolution of 9600 x 2400 dpi or dots per inch. Another specific technological element that adds to the output quality of this device is its print engine. The full-photolithography inkjet nozzle engineering or FINE technology allows for one picolitre droplets to be generated.
The small droplet size means greater clarity of the image. The practical result is lab-quality photos. Amazing photo quality on the move is rare, so the portability factor of the Canon PIXMA iP110 is its biggest strength. This device puts others like it to shame because of its tiny size, low weight, and associated durability. The device measures only 322mm wide, 185mm deep, and 62mm high. While this size does not mean that you put this device in your laptop bag, it does mean that it will fit into your backpack. It does not even weigh much at only 2kg. The best part, though, is that this device is also very durable.
If there is one thing that mobile devices need, then connectivity and the Canon PIXMA iP110 do not disappoint. You can connect the iP110 to your printing device by using either a USB 2.0 or WiFi which is dubbed as the infrastructure mode. That is not all either, as Canon has also provided its rendition of WiFi Direct in the form of the Access Point mode. The functionality of this model is the same as that of WiFi Direct, which means greater flexibility for you.
The Canon PIXMA iP110 is compatible with numerous mobile platforms and third-party services. These include Apple AirPrint and Google Cloud Print. The device also supports Canon PIXMA Printing Solutions, which opens connectivity options for Evernote, Twitter, Facebook, Photobucket, Microsoft One Drive, Dropbox, and Google Drive.
The most significant feature that is often talked about is print speed. The print speed of this printer is good enough, and it is at par with other devices in the market. The device is rated to produce 20 monochrome pages per minute or ppm while the print speed goes down to 14 ppm for color prints.
Keeping the printer small may have posed many challenges to the OEM. You can see it in the way that they reduced the size of the control panel section. This device's control panel is basic and has some simple buttons, but it does not have either LED or LCD screens. One notable feature that Canon has added is the automatic turn-on feature. This means that when you send a print to this device, it will turn on to print it automatically. The Canon PIXMA iP110 also comes with software programs such as Full HD Movie Printing, My Image Garden, and Creative Park.
If you wish to get this printer for your office, you can contact our local leasing company for details. When you happen to need it sooner, call Clear Choice Technical Location Service in Wichita (316) 854-4230. We can assist you with Copier Lease in Wichita, Copier Rental in Wichita, and Copier Repair in Wichita.