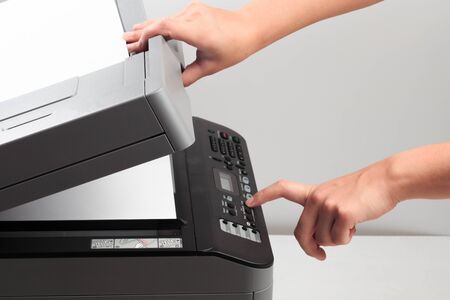 The multi-function copier is also known as a multi-function printer. This copier will do all the printing services needed in the home or the office. This kind of copier becomes valuable because of its multi-function features.
If you wish to upgrade or replace your current copier, you may want to buy or choose a copier lease. In a copier lease, there is a binding contract between you and the copier leasing provider. Copier leasing allows you to benefit from the equipment at a reduced cost than purchasing a new one. Investing in a new multi-function copier costs much. If you have a limited budget, you can choose to go to a copier leasing service. There are a lot of copiers leasing services on the web that will offer you great deals.
Before investing in a new copier, you have to consider several factors. What are the advantages of having a multifunction copier in the office or at home? Why do you have to invest in this kind of copier than the ordinary one?
Here are some benefits of getting a multi-function copier:
Cost Cutting. When you choose to have a multi-function copier, you only have to spend once, and it will do all the tasks you need. You do not have to buy much equipment that will do the function one by one.
Space-saver. Another benefit of having a multi-function copier is you can save space. That is why many small businesses choose to invest in a multi-function copier. You will not have to worry about finding a space for your copier, printer, fax machine, and scanner. You only have one device that will do all the services you want. If you have limited space at home or the office, you may opt to invest in this kind of copier.
Power Reduction. Another advantage you can get is the reduction of power consumption. Rather than connecting many devices in the outlet, you only have to connect one piece of equipment. Having this device will also reduce cable congestion and lower electricity consumption.
Less Repair. Once you need to repair your copier, fixing it is simpler compared to fixing many devices. One device requires less servicing than some equipment.
Convenience. A multifunction copier enables printing, scanning, copying, and faxing on one device alone. Most models on the market today also comes with a mobile printing feature. In other words, you can enjoy designing and printing a document with the use of mobile phones. The features that this copier offers facilitates a more organized workplace.
If you plan to invest in a multi-function copier, Wichita provides you excellent offers. Copier leasing in Wichita gives you affordable, premium-class products with a full warranty. Wichita dealer is one of the best from the Clear Choice Technical Services. It is a one-stop-shop where you can get everything. You can choose from a wide variety of world-renowned and top of the line copier brands. Clear Choice Technical Services is a distinguished service provider in the US. It has more than 60 service locations that serve various states.
Copier leasing services in Wichita enable you to use the equipment without buying a new one. When you lease, you can immediately access the critical features of the machine. You do not have to spend a tremendous amount of money before using your preferred equipment.
Multi-function copiers suit for offices that have demand but generalized printing needs. There are lots of multi-function copiers on the market, which offers a variety of features. The right selection will transform your business into a more productive environment.
Have you already made up your mind? The choice is clear.