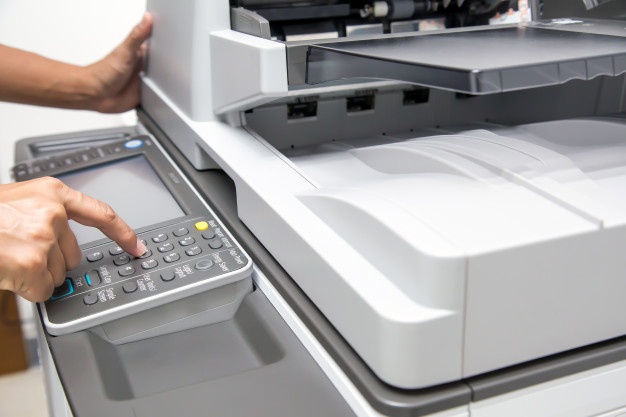 Want to own a printer but couldn't select the best one? Choosing a printer for printing needs requires in-depth research about the features of the printers. This will save you time and money and the hassle of having to repair your printer. Read this article to know more about the new Ecotank Pro ET-16650.
What are the best features of Epson Ecotank Pro ET-16650?
Multi-function printer with wide-format
A Multi-function printer lets you do multiple jobs in a single piece of equipment. Epson Ecotank Pro ET-16650 is one of them; you can scan, copy, print, and even fax. You do not have to worry about buying lots of equipment because this printer can do it all.
While most of the printer is compatible to A4 size only, this printer has a wide format. This allows you to print on 13″ x 19″ size of paper and scans up to 11″ x 17″ size. Surely a good cath on your business that requires large format printing.
Quality prints at their finest
With the Epson DuraBrite pigment-based ink technology, you can ensure a vibrant and more vivid print output that dries fast. This printer is cartridge-free and comes with an enormous capacity of ink tanks. The set of replacement ink bottles can print up to 7,500 pages for monochrome printing and 6,00 pages for colored printing. This will help you save approximately 80 percent on costs compared to a laser printer.
Additionally, there is no cartridge waste, and you can maximize the use of ink bottles up to the last drop. This printer is powered by PrecisionCore Heat-Free Technology that will ensure a fast printing speed of up to 25 pages per minute. This will also cut your energy cost.
Ultimate wireless and ethernet connection
Since the evolution of technology, a wireless connection is now popular even on printers. You can print through your mobile and tablet devices, and it is compatible with Android and Apple. With its Ethernet connection, this printer lets you connect to the network. If a local network is not available, this printer also comes with Wi-Fi Direct features. Plus, you can directly connect it to your computer via a USB connection once the network goes down.
What are the specifications of Epson Ecotank Pro ET-16650?
This new EcoTank printer has an EcoFit ink bottle design, ensuring a perfectly stable fit between the printer and ink containers. It is effortless, uncluttered, and error-free. This improved ink system helps the user easily refill the tanks once the ink level gets low.
This printer comes with two paper trays and one feeder to hold your paper. Additionally, the paper trays in front can hold up to 250 pages. This will save your time on refilling papers, especially when printing a large volume of output. The paper feeder at the back can only hold up to 50 sheets of paper, not bad enough for your printing needs.
Since this printer has a wide format, you can print from A4 to A3 size of paper. Likewise, you can print from the ordinary bond paper up to thick card stock with 256 grams per square meter. You can explore different print-out from reports, photos, invitations, portfolios, and business proposals.
Is Epson Ecotank Pro ET-16650 a good buy?
Nonetheless, Epson Ecotank Pro ET-16650 is a good buy for your growing business. Because of the features stated in this article, your money will not come to waste. Copier Leasing Services in Wichita ensure that you maximize the use of its features to experience an innovative way of printing.
Conclusion
There is a lot to consider when buying a printer, especially for your growing business. You will never know your printing requirements in the future as your business keeps on succeeding. It is much better to purchase a multifunction printer that can do multiple tasks to not buy again in the long run. Consider Epson Ecotank Pro ET-16650 on your wishlist and inquire at Copier Leasing in Wichita. They offer affordable plans and pricing suited to your business needs.