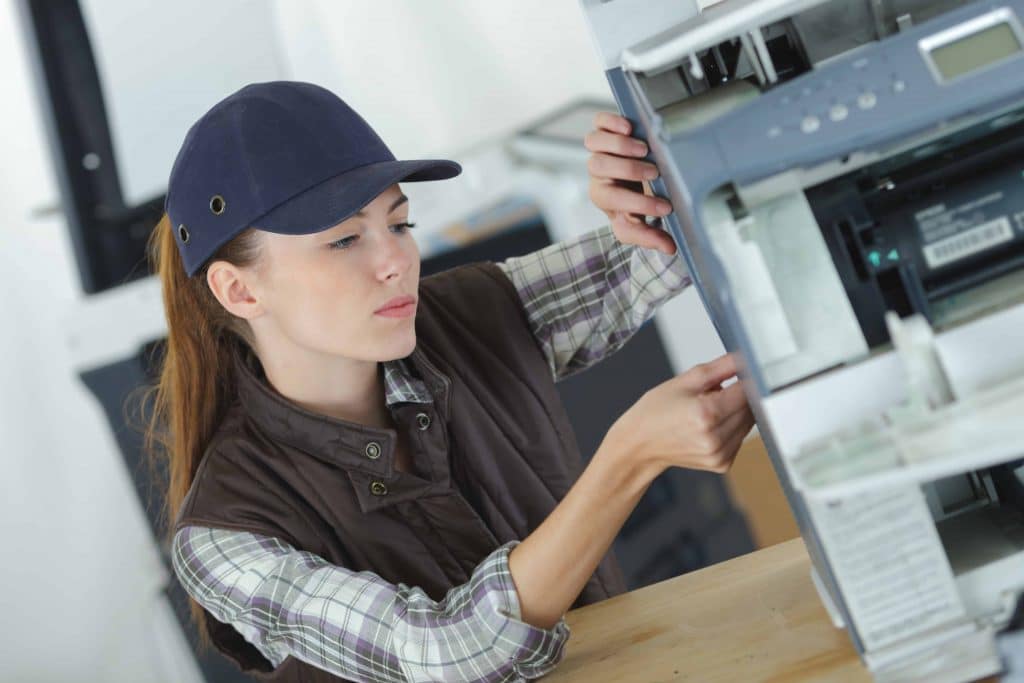 Since copiers are worth their physical size and respective amounts, they are vast and great investments for your business. They increase productivity when it comes to the demand for paper jobs. Encountering copier issues is not only frustrating, but it can also lead to more significant problems and cause you another expense.
This is why copiers, like every particular valuable machine, should have proper maintenance.A repair service, or you can do this. Here are steps on how to properly maintain your copier:
1. Don't miss out on the manual
This is a must-done for copier owners but admit it or not, and we are more than excited to set our machines up and use them, wholly disregarding the boring set of precise instructions. However, these also contain essential information that you would need very soon. This is because maybe your copier needs a particular type of care as it is in a different model that general maintenance could not suffice.
2. Cleanliness is close to godliness.
Like how humans need to clean themselves daily, copiers need to feel refreshed, too, at some point. The dust, grimes, and dirt could drive your copier not stinky but non-functioning. This dirt could bring issues to your copier. Clean it to further prevent them from happening.
The glass area is one of the most interacted parts of the copier that takes up a considerable role in scanning the document. Regularly keep dirt away from it such that even the dirt's image could be copied on your paper.
Next, wiping the outer part of your copier is not enough to maintain it. You have to be mindful that important components lie inside the copier and should be kept off of dirt. Use a soft, dry cloth to dust off these areas. However, for sensitive places that cannot be reached by hand, compressed air is used for dusting them off safely.
Make sure to also check on your cartridge head, such that accumulated dirt on it may affect the quality of your copies. You may use a damp cotton pad to clean this area.
When dealing with the drum, use a proper tool called a mylar bar to scrape off built op toner and other debris formed every time you copy. The drum is an important section of your copier where the paper lies for a toner to stick on.
The fuser is the main component that makes the sticking process happen inside the drum. Apply silicone oil before wiping it down to remove the pesky dirt clinging to it.
3. Paper treatment
You may be guilty of using any paper for your copier, while it should only be copy paper. This might be the cause of your copier not performing to its total capacity. Anything lesser or heavier than what the copier handles may cause paper jams. Maintaining your copier properly also deals with using the apt and compatible inputs.
The paper rollers should also be dusted off such that particular debris could cause the papers to stop moving, leading to a paper jam. A lint-free cloth should do the trick.
Final Thoughts
As the mantra suggests, everything you have done onto something comes back to you. This is undoubtedly applicable even to technical devices too. Treating them properly and maintaining the copier with all the musts would also pay off its performance.
CTA
Are you looking for high-quality copiers for your business? The US-based business offers you copiers for sale and can also be rented or leased.
If you are in Wichita and you are looking for a Copier in Wichita for your business, you may contact Clear Choice Technical Services in Wichita. You can ask about Copier Leasing Services in Wichita, Copier rental services in Wichita, and Copier Repair in Wichita.